Easily Accessible Seniors Transportation Solutions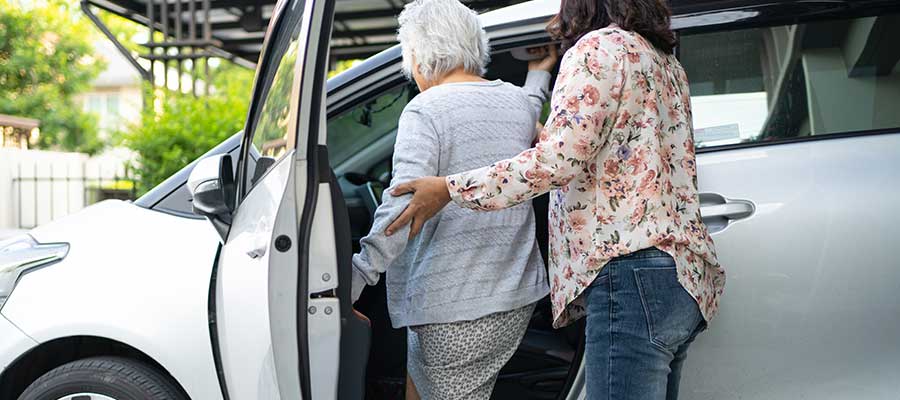 SafeRidezz is honored to provide safe transportation for senior citizens towards their regular and critical mobility needs, including but not limited to offering senior transportation for their doctor and hospital visits.
Convenient Rides for Seniors with Complete Care
Seniors transportation requires extra care for older adults while keeping the rides accessible and maintaining their sense of independence. At SafeRidezz, we operate with compassionate and credible professionals to transport senior citizens for their required medical appointments and important activities. We also provide paratransit and wheelchair-accessible transportation for seniors.
Affordable Transportation for the Elderly
We offer affordable, cost-effective transportation services for the elderly with excellence in service standards.
SafeRidezz is a dependable solution for senior transportation requirements.
We go above and beyond to undertake customized accommodations and help them every step of the way, right from booking their rides and taking them inside their doctors' offices and often waiting with them as needed.
For the short period of time in which the senior citizens are under our care for their transport, we take it upon ourselves as our company culture, to assist in personal ways to make it comfortable and easy for them to navigate their activities.
We also take care to effectively coordinate between our corporate office and drivers on the road, to extend additional assistance as needed, on the spur of the moment.
We handle senior Transportation in addition to nemt services for the elderly.  We believe in making a positive impact on people's lives and families, and communities at large with our sincere offerings. We ensure timely, reliable, and seamless rides for everyone.
Do You Need More Information?