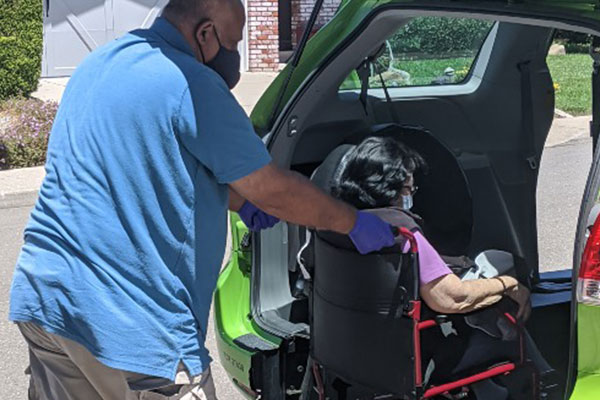 We are a highly reputed non-emergency medical transportation service for you and your loved ones. Patients are handled with care and attention while riding to and from hospital visits and medical appointments.
Book a convenient ride for the elderly with one call. We help senior citizens with full accessibility while maintaining their independence.  We assure convenient and dependable rides for them.
SafeRidezz provides child transportation services for busy parents. With our team of professional and safe drivers, we offer a trustworthy transportation service for your child to and from school and after-school activities. Our team is friendly, approachable and provides complete assistance to  parents / guardians.
SPECIAL NEEDS TRANSPORTATION
We offer rides for individuals with special needs. We offer door-to-door transportation and comfortable arrangements. We provide compassionate, full support with excellent service standards.
The global pandemic caused by COVID-19 instilled in our management team, a deep sense of giving back to the community through our transportation services. We joined the frontline of the pandemic effort as essential workers.
Non-Emergency Medical Transportation
We offer Non-Emergency Medical Transportation service all over Tri-Valley and South Bay Areas. If you need a ride for you or your loved ones, give us a call and we can pre-book your ride so you can be sure your driver will be there at your scheduled time!
We offer a range of services for our seniors, offering transportation for their doctor visits, grocery shopping, barber and hairdressing appointments, bank visits and special events.
Special Needs Transportation
Drivers undergo extensive training giving them the tools required for transporting individuals with Special Needs. They are more attentive and provide the extra care and compassion needed to handle any and all situations that may arise while transporting Special Needs individuals.
School Age Children Transportation
We offer on-time and regular transportation needs for school-age children. Rides to and from school or an after-school activity. Our drivers undergo special training required to work with children and and may also offer fun activities during the short commute, such as games, puzzles or books to read.